What's the green room?
Do you like the environment? Make a conscious choice and choose for your stay at the Jm suites hotel with an eco-responsible roome.
All our rooms are a realecological cocoon, to allow you to sleep in a healthy environment while respecting the planet. They have been designed to bebright, spacious and comfortablewith a wide choice of high-end materials.
Below, you will find that 100% of the materials used in your room have an eco-label that corresponds to:
-either the choice of materials used (A or A+),
-or the label ecological in the manufacturing process (A or A+)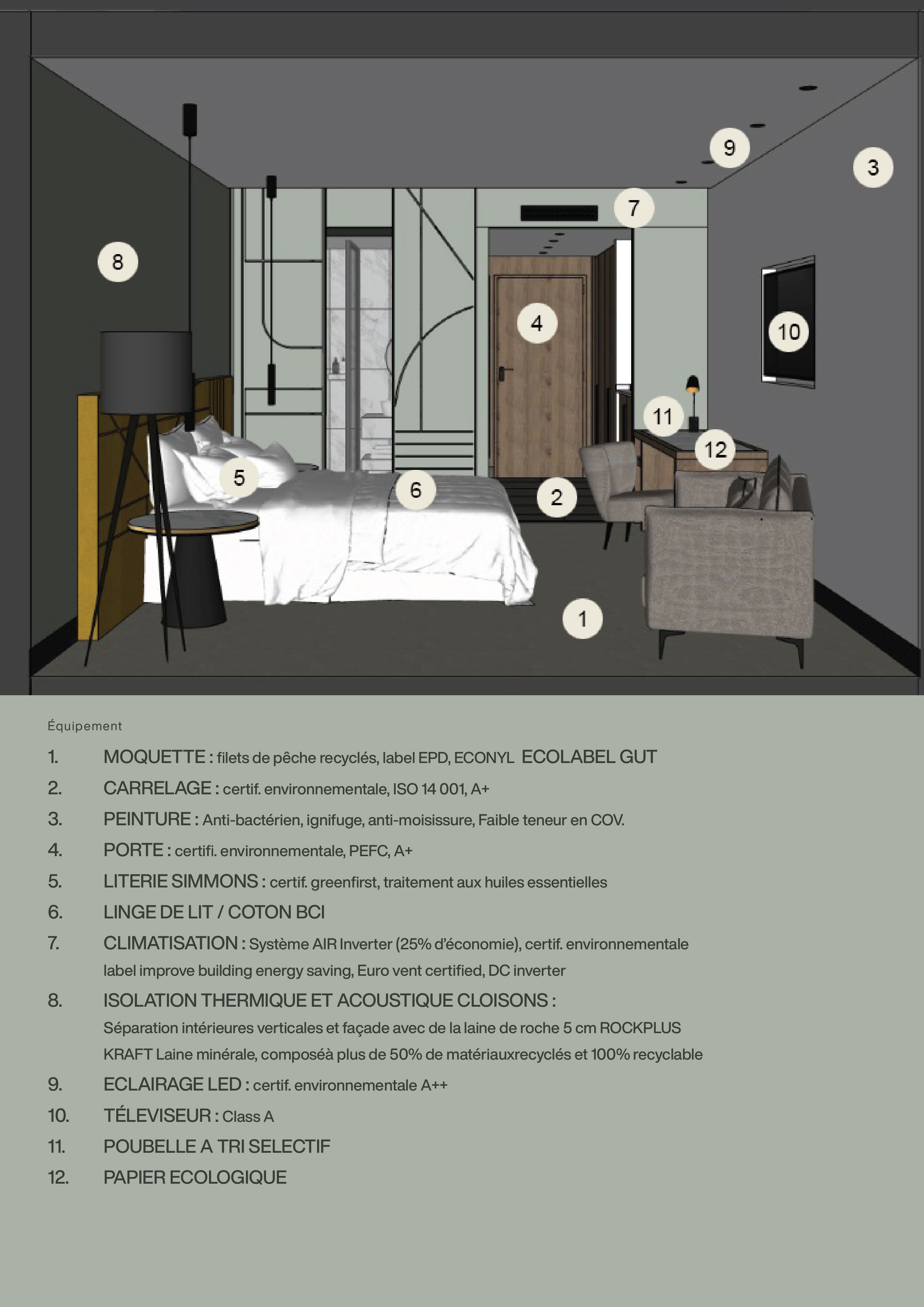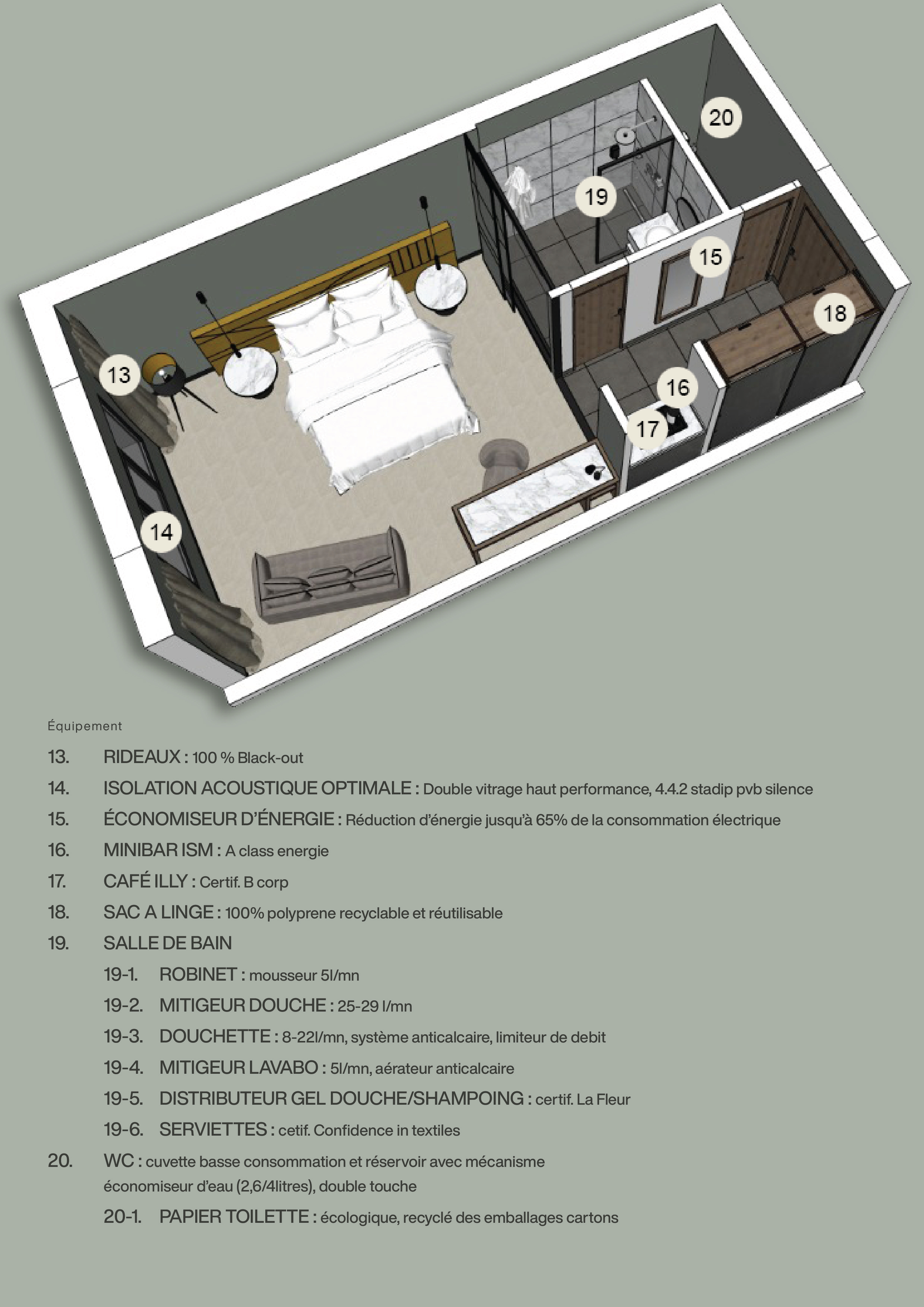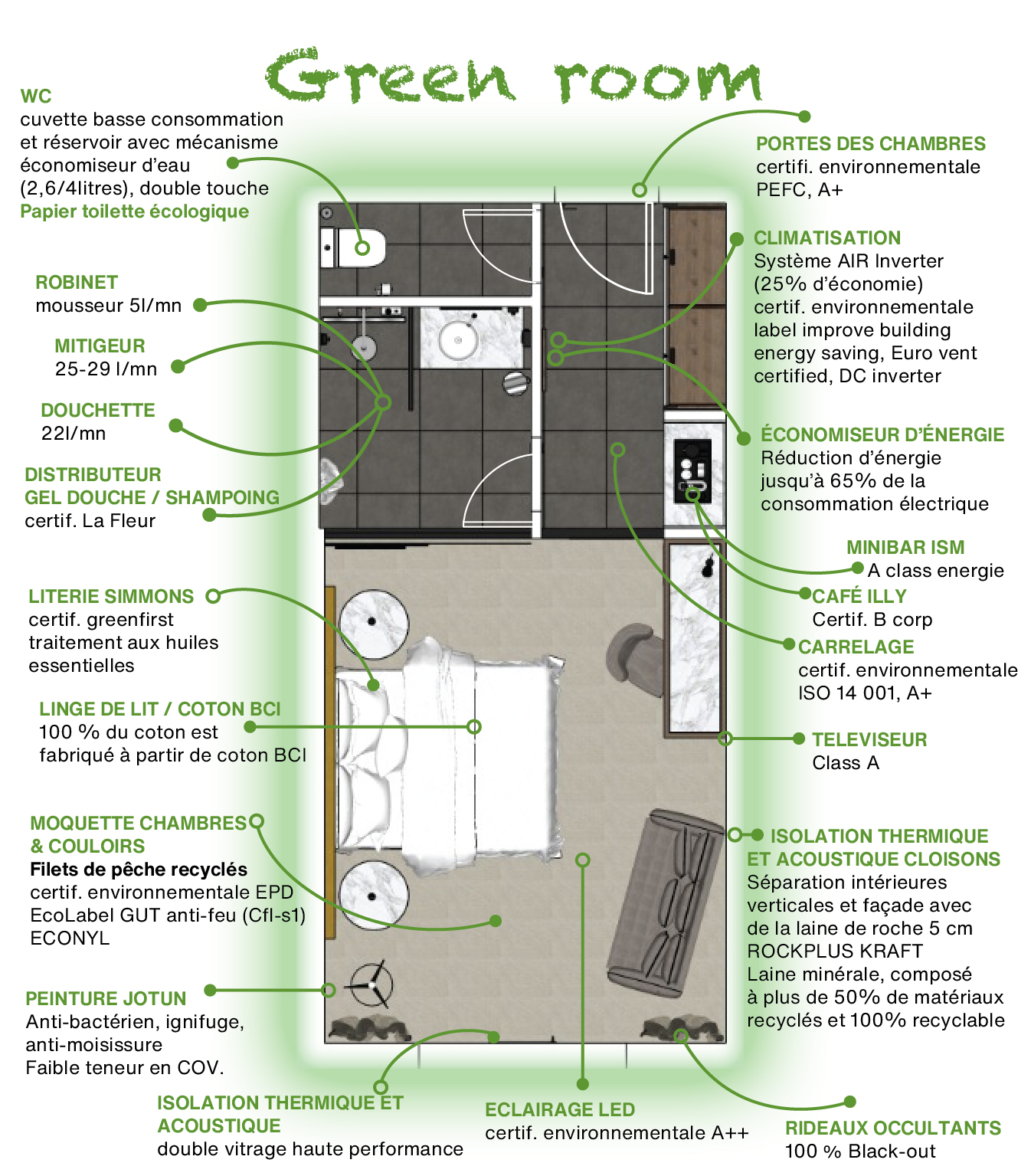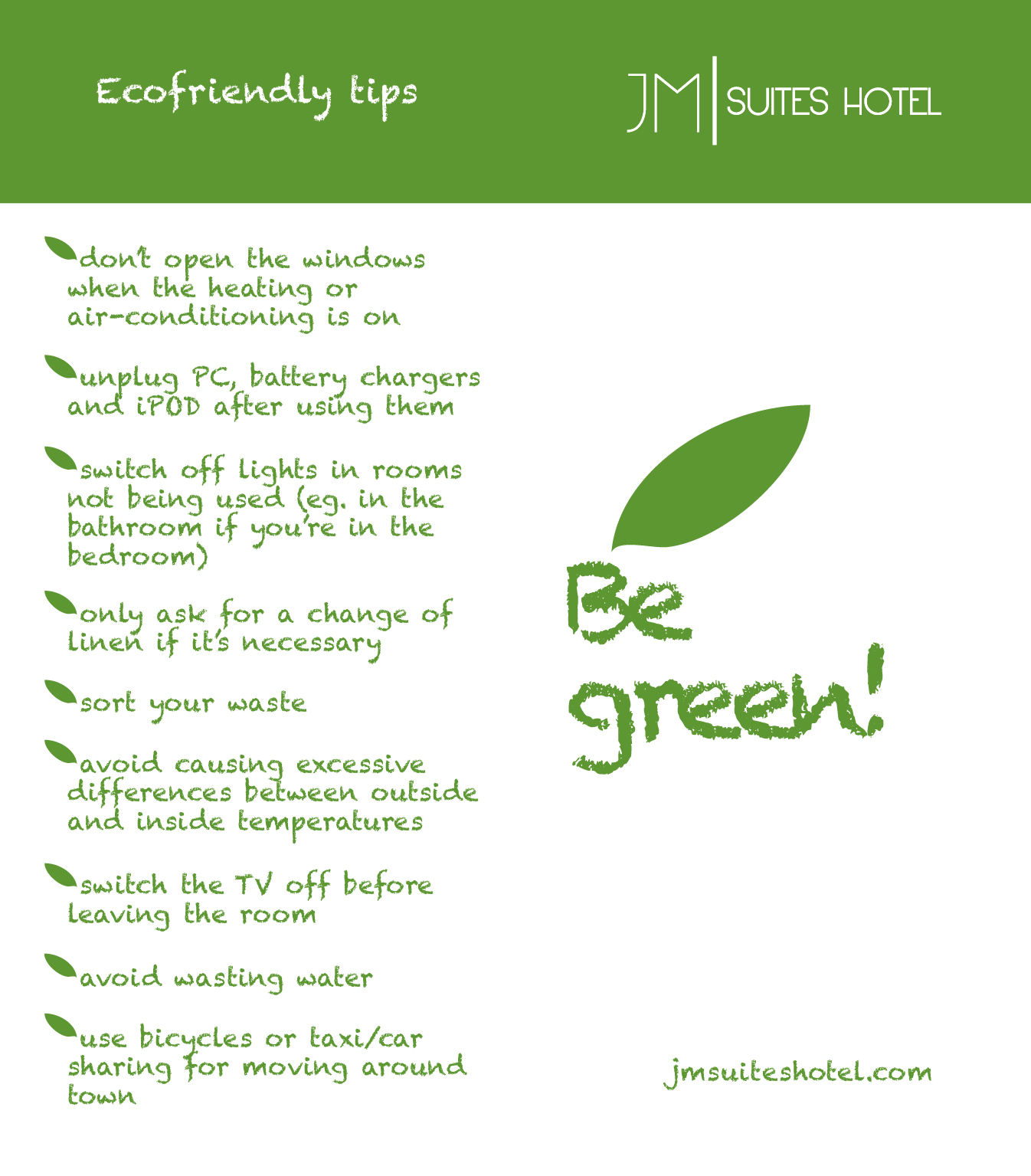 At the Jm Suites Hotel, every gesture has been planned to offer the customer a pleasant and productive stay, under the sign of relaxation and well-being.The comfort of the materials and equipment will allow you to work, have fun and relax in your room.